Welcome!
Uptown Officers 2017-2018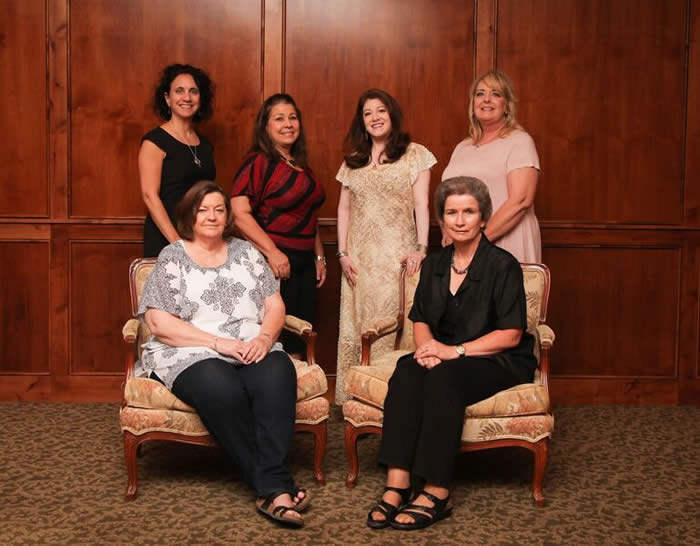 Front Row From left: Mona Bethany - Director and Shirley Harris - Director
Back Row From Left: Emily Weinberg - Treasurer, Ingrid Burton - Secretary,
Annette Dozier - President, Tyna Gober - Vice President
Uptown Midland Business and Professional Women, established in 1976, is a local organization and a member of BPW Foundation. Business and Professional Women (BPW), a national organization founded in 1919, promotes equality for all women in the workplace through advocacy, education, and information.
The Uptown Midland BPW has a rich history of leadership and community involvement. Membership is open to all individuals who support the objectives of the national organization, BPW Foundation. Community involvement includes distribution of scholarships to women returning to college later in life, volunteering for and funding assistance for local nonprofit organizations, and fundraisers for M.D. Anderson Cancer Research Center. We celebrate National Business Women's Week in October and have our Bunco Fundraiser in April; these are our major fundraisers that provide the money for our community projects and scholarships.
We invite you to learn more about us, and to consider joining us!
Uptown Midland BPW is a Service Organization and classified as a 501 c 4. Donations made to Uptown are not tax deductible for the donor but donations can be written off as a business expense.